Yup, that's right, more yarn. I might as well just admit it. I bought more yarn.
Do you know who's at fault? Well, I won't name any names, but it starts with "J" and ends in "ulia". Really, though, I don't mind. I got a pretty good deal on it.
Yesterday, we went to Michael Levine in downtown LA. It's right in the middle of the fashion district, which, in LA, is not nearly as cool and trendy as one would imagine. Nestled snuggly between skid row and the skid row suburbs (skurbs?), this is not a place one would venture after dark. But on a Sunday afternoon a few weeks before Christmas (don't even get me started on that fact) the area was alive.
Two good bloggers might have taken a few pictures to document the event, but two bloggers did not. This blogger, though, has plans to go back. Michael Levine is amazing. For a store devoted primarily to sewing supplies, the yarn selection is amazing. And, just to show their good judgment, the Red Heart yarns are kept in an entirely separate section from the rest of the yarn.
Ultimately, despite the fact that I saw many yarns which made my heart go pitter-pat, I only bought enough yarn for one garment for me and one "commissioned" piece for my brother (that's in quotes because he has paid with the years of torment I've heaped upon him for my own entertainment).
For me, some Cascade 220 in a tweedy sage green.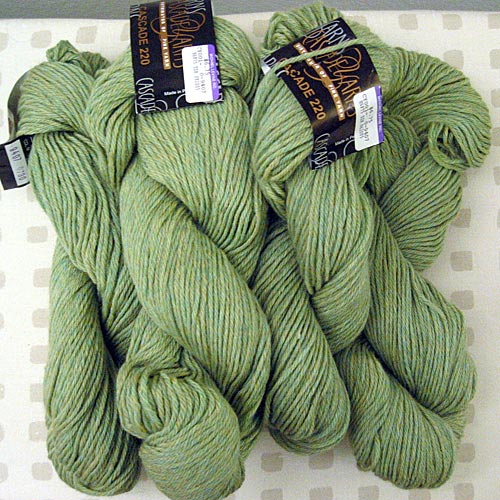 I have 5 skeins so I should be able to make a little something warm for myself.
And Matt will be getting a Dragon Hoodie for a friend's baby.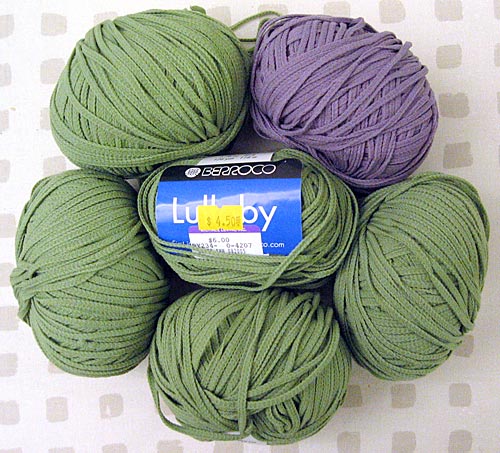 This will be my first time using Berroco Lullaby, but I think it'll be a nice substitute, especially since it's machine washable.
I've been working on another piece for a book that I can't show here, and a bunch of spinning that looks pretty much like the spinning I've been showing you, so, nothing more to show today.