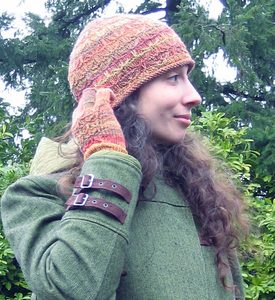 The Lake Park Glove pattern is now available for free in the pattern section of my site. This thing was a beast to put together so if you find any issues, feel free to drop me a note.
The pattern is very simple, but I've offered lots of information for modifying the pattern and I made charts and verbose instructions for those of you who have a preference. I give because I love.
I hope a few of you will show me your hand spun and variegated yarns worked up in this stitch pattern. I think it'll be great to see how different yarns look.