Last we met, we learned all about my insecurities and short comings. Yay! It appears I've unveiled some kindred spirits in the process. I'm sure if we all took the Myers-Briggs Type Indicator test, we'd find ourselves scoring largely the same. But that's not what this post is about. I thought I'd tell you more about that hat I had mentioned.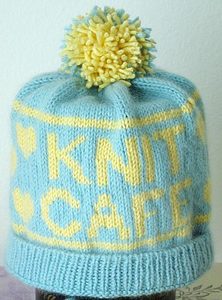 It sort of came out of nowhere, huh?
Get the whole story, after the bump.