Last year, a few designers organized a mass gift-a-long in which any designer could participate and offer up their patterns for 25% off for a limited time. It was, I would say, a huge success, both for crafters and designers. Well, the gift-a-long is back and bigger and better. I'm really impressed with all the work the mods have done and they've drummed up a ton of great prizes that participating knitters and crocheters can win.
I'll be offering the patterns pictured below (also here) in this year's gift-a-long. Per the GAL rules, ebooks/collections aren't permitted, only individual pattern downloads, and there is a limit to the number of patterns we could offer this year, so I've picked the patterns where the discount will go the farthest. I mean, how many people really need 25% off a $3 pattern, right?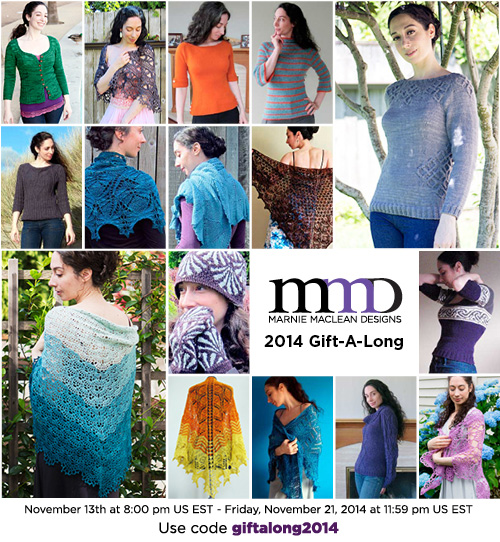 But don't stop at my shop, because there are so many great patterns on sale. Some helpful links:
I hope you'll take some time to look around, share links with your fellow crafters and, if it's in your budget, support some independent designers while getting a great discount. As always, if you have any questions or problems with purchasing my patterns, don't hesitate to contact me.