Today, my blog turns ten. I was twenty-nine years old when I started it, a relatively recent transplant to Los Angeles, and just learning to designs knitting patterns. My website was three at the time. If you want to take a trip in the way-back machine, you can even see the first version of my site here, though it's nothing more than a splash-screen. For a couple of years, it functioned primarily as an online resume. Then, in 2004, I gave the whole thing a makeover, started offering free patterns, and my blog followed closely behind.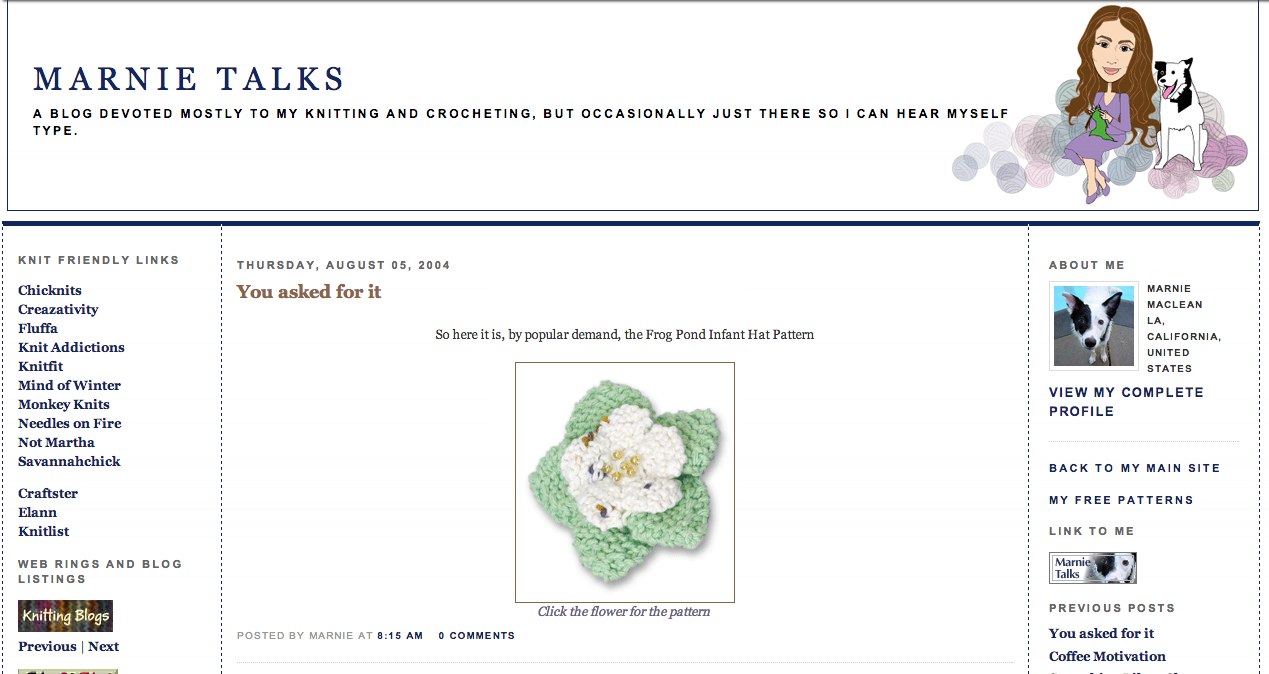 *sniff* They grow up so fast.
I don't think I'd be designing knitting patterns, today, if I hadn't been testing the waters online, at the time I started my site. Ten years ago, very few people even knew what a PDF was. Online purchases were the exception, not the norm. While I enjoyed knitting, if I hadn't been connecting with knitters online, I'm not sure I would have had the community of enthusiastic knitters to encourage me,while I learned from the many mistakes I made along the way.
I sometimes wonder what it would be like if, 13 years ago, Leo hadn't encouraged me to start a site. I wonder what would have happen if we hadn't stopped at Big Sur, on our way to San Francisco where we picked up a couple of cute knit hats at a gift shop, and how things would have been different if Leo hadn't pretended to love the ill-fitting hat I knit for him a few weeks later. I wonder if I would have started offering patterns if the owners of Artfibers hadn't encouraged me along or if knitters had been more disparaging of my mistakes and incomplete patterns. Knowing me, I could have easily been discouraged along the way, which would have been unfortunate, as my circle of fiber arts friends has been wonderful and they have challenged and encouraged me, made me laugh and made me think, and overall, made knitting one of the more rewarding parts of my life.
I don't blog as much as I used to, not for lack of things to say, but because so many of us have connected on social media platforms, where we can interact more directly and more quickly than through blog comments and emails. But I'm pretty sentimental about my blog. It's like handwritten thank-you notes, not something I do as often as I'd like but something I still do for more special occasions. Looking through my RSS aggregator, I see a lot of links to now-defunct blogs from knitters, spinners, crocheters and just all-around interesting people. Perhaps blogs are the pet-rocks of the early 2000s, but I'll be keeping mine going for at least a while more. And, presuming you are on my redesigned blog, and not reading this in an aggregator, or through my old blog, you can find me on a multitude of social media platforms, up there, to the right, under the "Find Me Here" heading. I interact mostly on Facebook, but you'll see me pop up on Twitter and Flickr with some regularity.
If nothing else, you'll get to see more pictures of the pooches.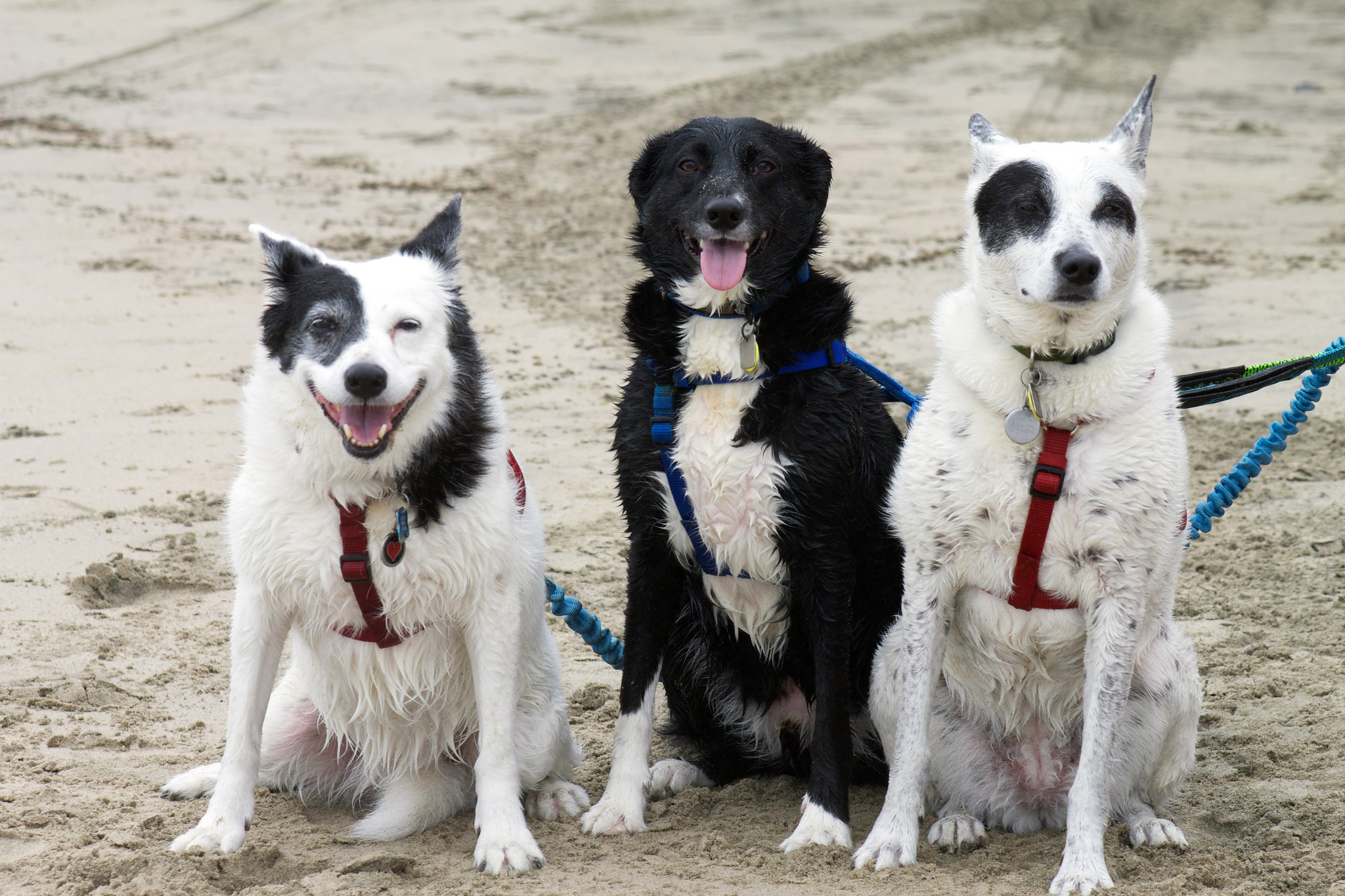 And a few hummingbirds, too.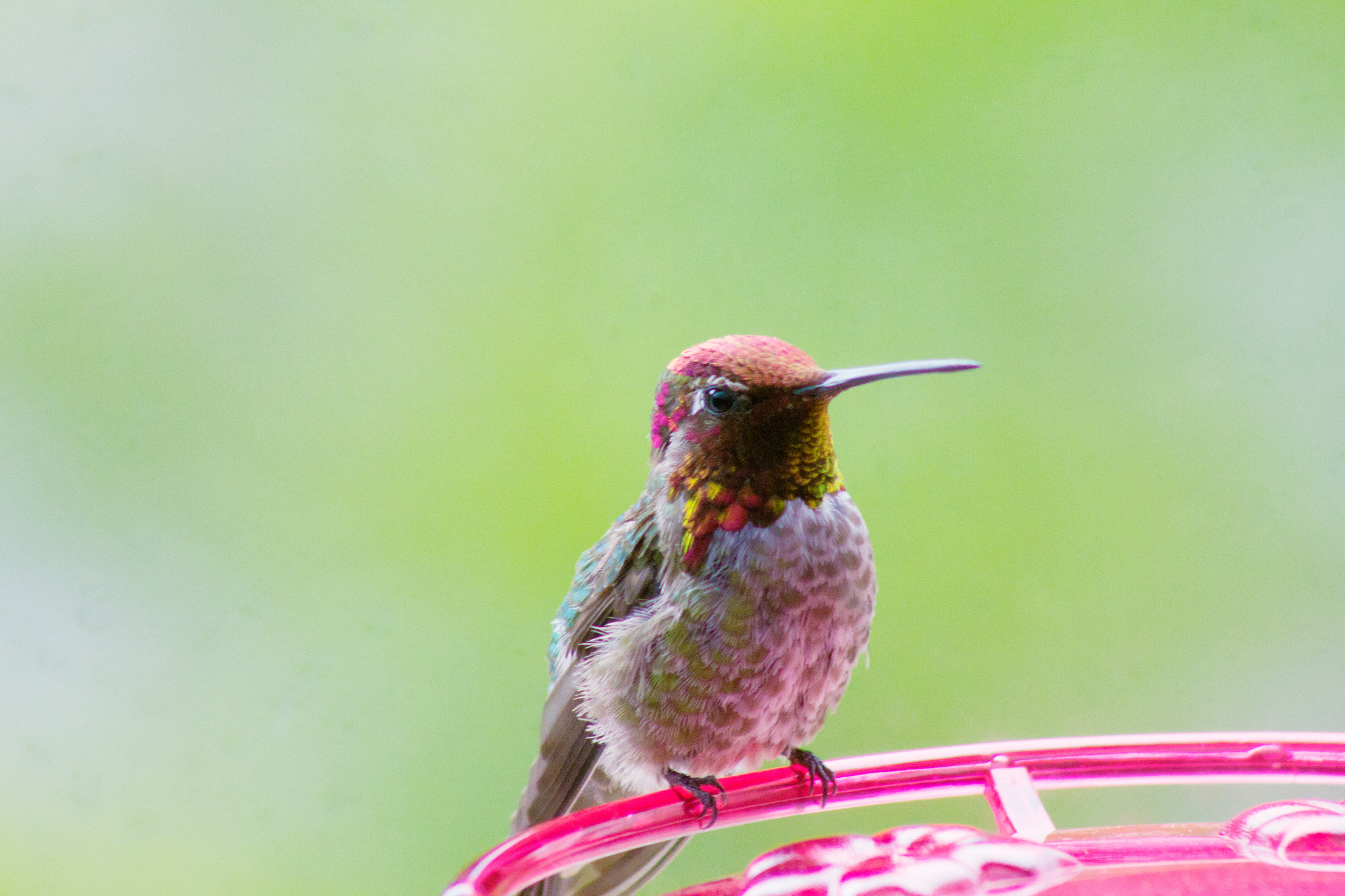 If you'll grant me just a little bit more sentimentality, I couldn't end this blog post without thanking those of you who come by my blog, read my posts, leave comments, and/or interact with me online, and knit my patterns. I'm a pretty shy person and would never have connected with so many people if I had to do it in person. I cringe at a lot of my old blog posts (and old patterns) but I wouldn't take any of it back. It's the mortified shoe-box of my late twenties and early thirties and I hope I'll always be able to look back, read through the posts and remember all the remarkable people I've met and experiences I've had.