Did you all catch the eclipse? Portland weather is often cloudy and overcast so whether or not we'll get to see an astronomical event is pretty much a crap-shoot. We didn't have any luck with the last meteor shower and it with a bit of haze near the horizon, things didn't look good for the doomsday-moon event, but once it got a little darker and the moon rose a little higher, the show was spectacular.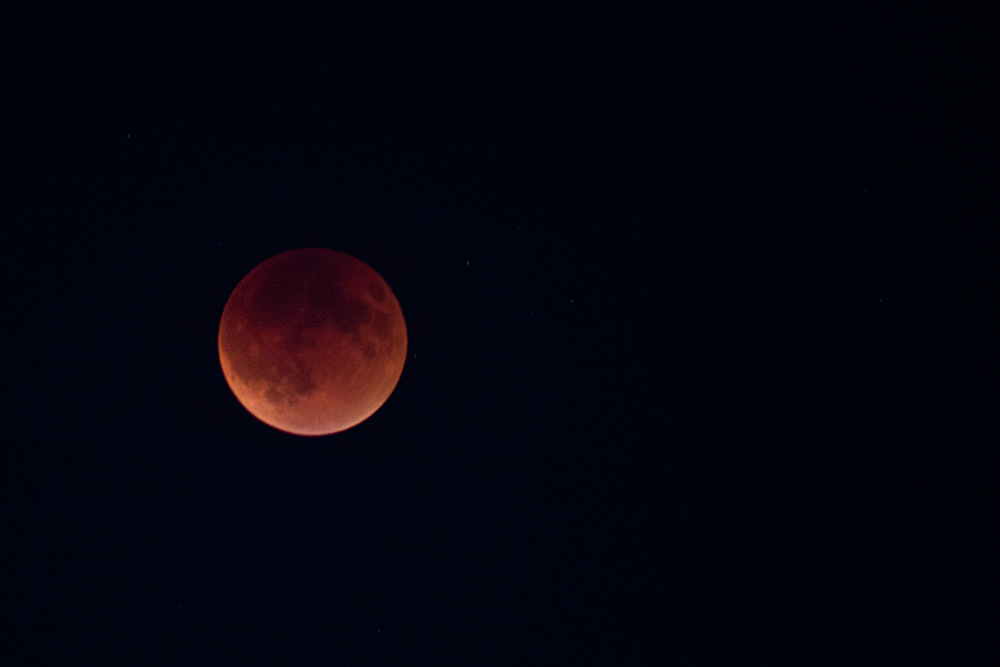 It's been a pretty crazy couple of months at the day job—so much so that I never got to tell you about new edition of Twist. I hope you've all seen it already, but if you haven't, I have a pattern and and article.
My pattern, Fortuna, is a half-circle shawl made up of three whole and two half repeats of a sort of free-form cable and lace pattern. Every row of the repeat is different so it's not mindless knitting, but in the DK-weight yarn, it knits up pretty quickly.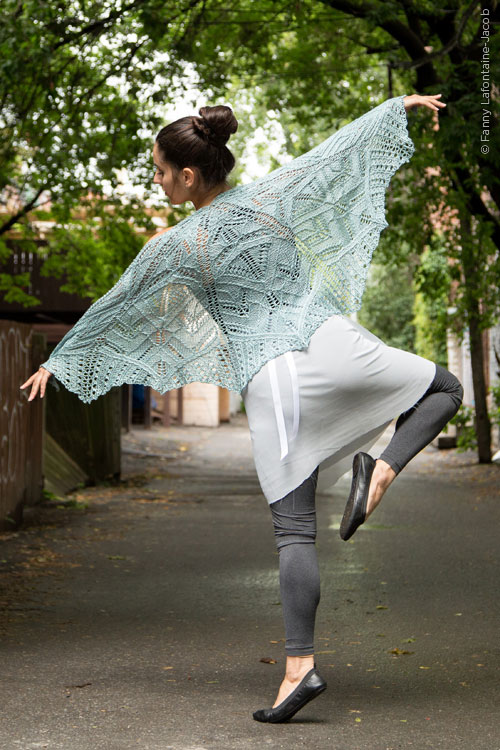 The Twist photography, as always, is stunning but I wish it were easier to capture the magic of the silk yarn I was assigned. The cables, stockinette, reverse stockinette and eyelets all reflect the light in subtly different ways and the intense sheen of silk can really play up those variances. The best example I was able to get was on my blocking board, taken at a steep angle.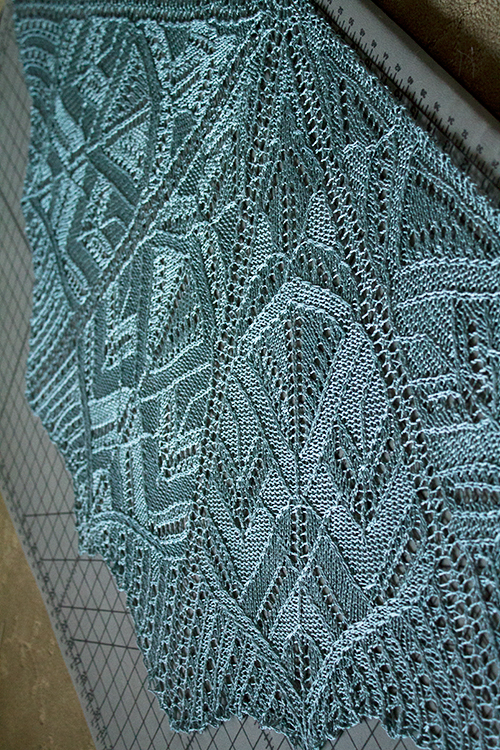 This is definitely a yarn that is best appreciated in person. It was a pleasure to use. I wrote more about the shawl and offered some styling suggestions over on the Twist blog, a few weeks back. See the post here.
You can check out Fortuna in the Magazine, Shop and on Ravelry.
My article is on tubular cast-ons.

Tubular cast-ons (left) next to conventional cast-ons (right)
When used in the right places, tubular cast-ons can give garments a professional finish. Using this cast-on for cuff-down socks, and ribbed hems on sweaters, hats and other garments, produces a flexible and tidy edge. It's a great tool to have in your arsenal. Check out the whole article here.
Lastly, Helios is now available for purchase as an individual pattern download or as a printed pattern from MagCloud.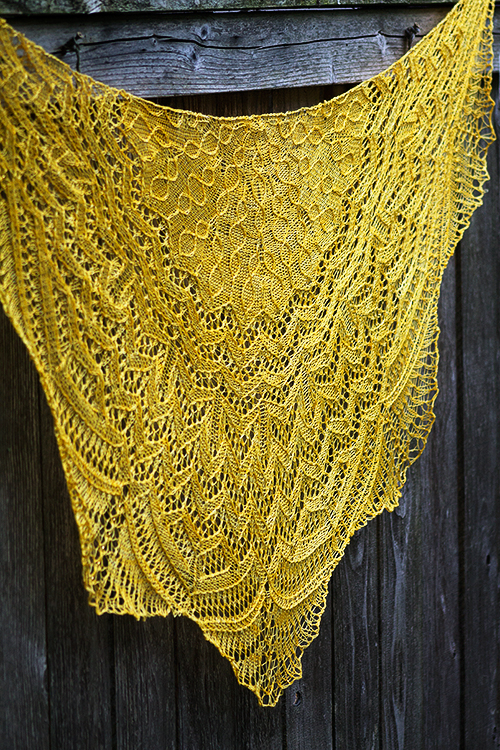 It was so great watching all the participants in the KAL, knit their piece over the past few months. A big thanks to all the members of the KAL and to Melanie at Black Trillium for her beautiful yarn and for organizing the knit-along.