Things must be a bit hectic, lately, because I released this pattern about a month ago and am only now getting a chance to blog about it. I suspect most of you have tracked me down on Ravelry, Twitter, or Facebook and have seen my posts about this set, but if you haven't my latest design features dancing robots (though some people see foxes or cats, it's all good in my book), rocket ships and craggy terrain.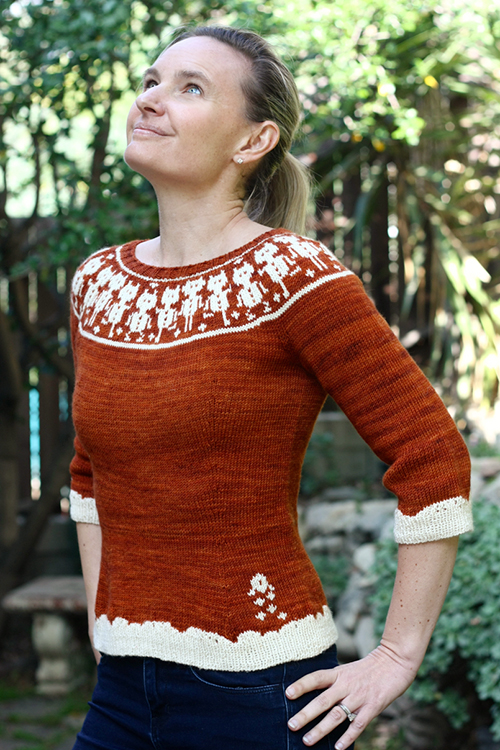 Julia (looking stunning in the pattern sample) and I spend a lot of time emailing about what we're working on, what we want to work on and how our published pieces have fared over time. It doesn't sound like much but having a friend who designs makes a huge difference. Whether it's a person to celebrate with you when you are really excited about a piece or someone to vent to when you are feeling frustrated or burned out, having someone around who gets it, is great. But you know your designer friend has gone above and beyond when she is so excited about your next design that she offers to knit a sample for a kid's version and have her son model it for the pattern.
Can you even handle how cute he is? The embroidered heart was 100% Julia's idea, and it's probably the best part of the whole design.
The women's version is knit seamlessly from the hems to the armholes and joined in one continuous yoke. Dart shaping is easily adjusted or omitted to get whatever fit you like. The ships are added at the end using duplicate stitch.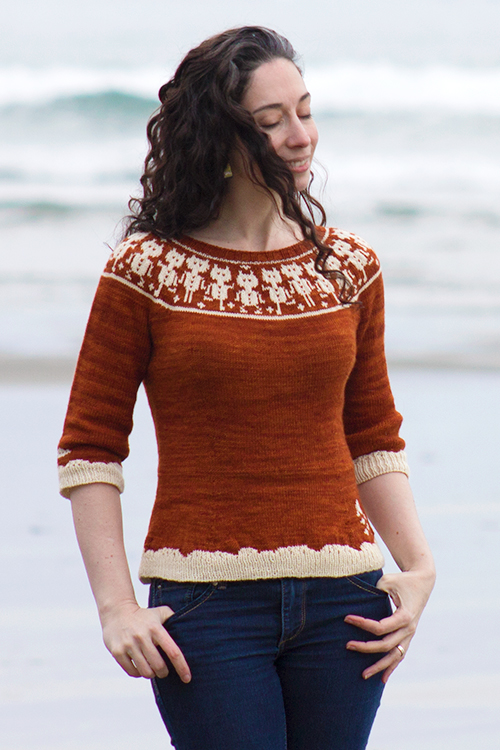 The kid's version is knit seamlessly from the hems the underarms, then worked back and forth in rows. There's a placket on the shoulder for comfort when taking the piece on and off.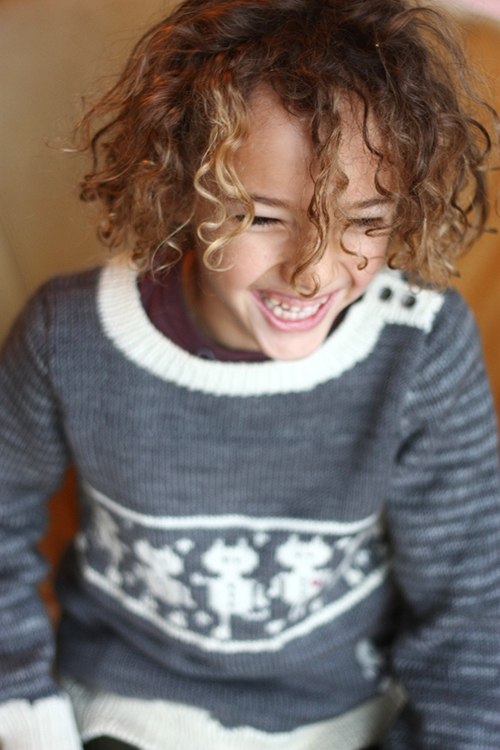 Patterns are available individually or as a set for 20% off. You can get the discount either by buying the ebook or by purchasing each, separately. The discount is applied automatically when you buy the second pattern.
If you want to see more photos, read all the pattern details, or buy the patterns, you can find them here:
Women's Version
Children's Version
And if you are trying to imagine other color options, I've put together a few options, based on Shalimar Yarns' extensive color palette.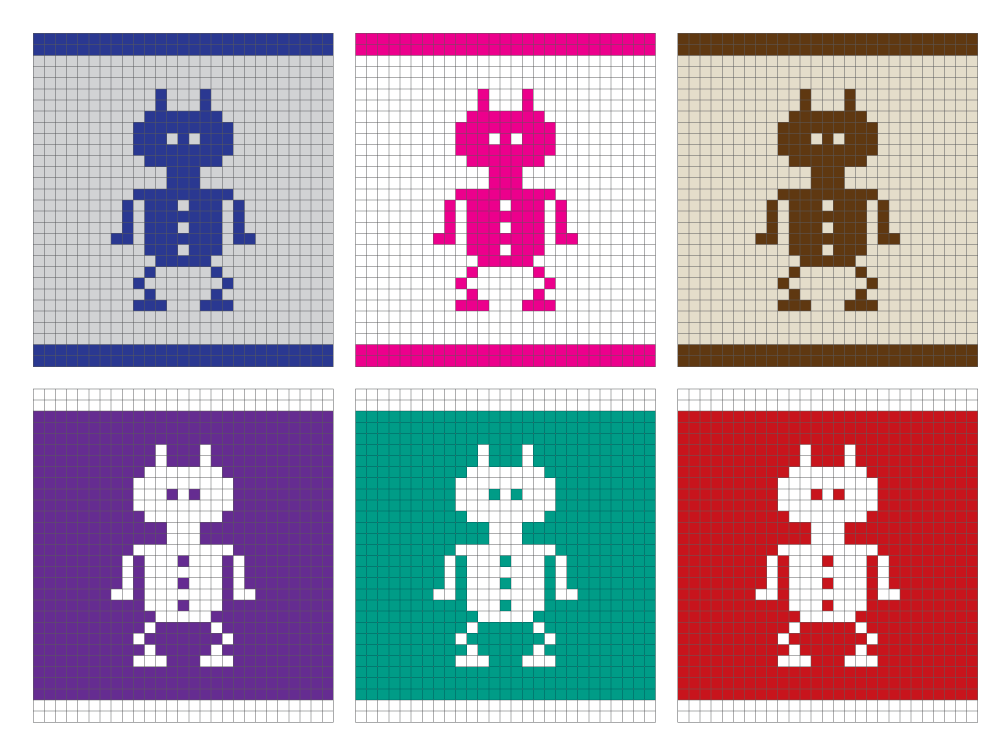 Row 1 (left to right): billies blues/driftwood, love potion/buttermilk, oyster/waterchestnut
Row 2 (left to right): byzantium/buttermilk, shamrock/buttermilk, american beauty/buttermilk
Whatever colors you choose, be sure there's lots of contrast. Those skinny little legs and arms will show up best that way.