Hey, guess who's back and looking better than ever?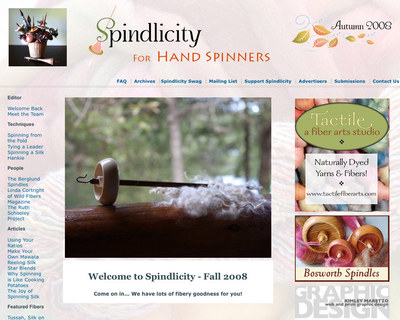 I even have a pattern in this edition.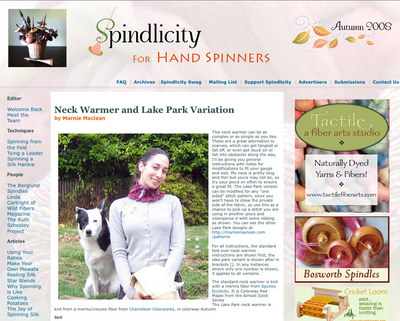 I actually designed this way back when, right after I designed my Lake Park Hat and Gloves. In fact, I designed it so long ago, it was before we adopted Ms. Theano-Purl. (Excuse me while I get a little nostalgic for puppy cuteness and then remember what a huge pain in the keister she was and how much more delightful she is now.)
Anyway, I haven't had a chance to actually look through the whole site but what I've seen looks great. Yay for the return of Spindlicity.