Have you all missed me? Well, you probably haven't quite noticed I was gone, but I have been. Last Friday, in the wee hours of the morning, we packed up the car, the dogs and plenty of provisions, and headed out for a road trip.
ROAD TRIP!
I decided it would be a bad idea to announce, for all the world to see, that our house would be vacated for 5 whole days. I would have loved to have blogged along the way, but wiser heads prevailed.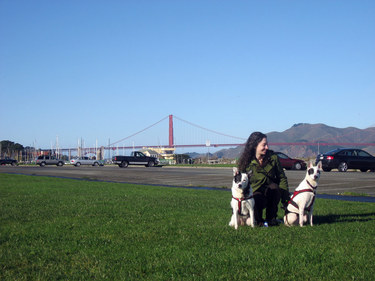 When I have the energy, I'll upload our photos and regale you with some stories. But, for now, I'm too tired to put it all together into something coherent. Until then, I'm sending warm new year's wishes to all of you. Here's hoping yours was even half as spectacular as ours.