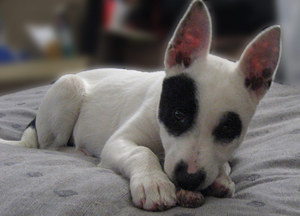 Congratulations, you are all new aunts or uncles, as the case may be. We just adopted a new pup. Her name, from the foster home is, Pearl. Miss Julia wisely pointed out that this was merely a misspelling of "Purl." She'll technically be Leo's little girl, since Panda is mine, so he will ultimately choose the name, but until he picks one, she is Purl to me.
Purl is a 16 week old Border Collie and Cattle Dog mix (same mix as Panda!) but she's been very well socialized and absolutely loves everyone and everything in this fine world. Panda is a little overwhelmed by puppy's verve and there will probably be some scuffles as they find their place together, but overall, Purl seems sweet and lovely.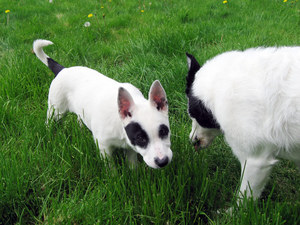 I just got Purl her first collar so that's been a bit traumatic for her. We'll also be crate training her which will be new, but shouldn't pose any big problems for the bright little girl.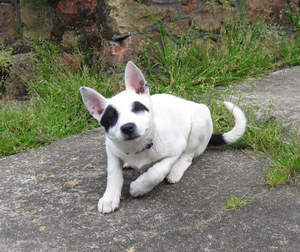 Having a puppy is going to be a lot of work, but who can complain with a face like this?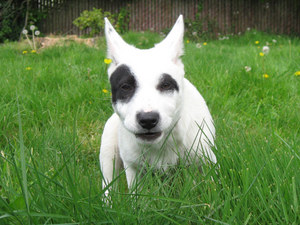 Panda is probably not speaking to me right now, but I think in time they will be inseparable.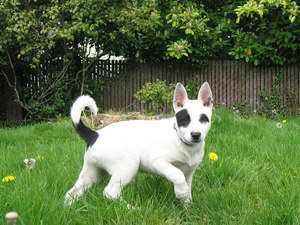 So hopefully, there aren't too many of you out there who mind doggy pictures, because I now have twice the cuteness in one small house.