While I wait for my spinning wheel, I have been passing the time on my non-public knitting projects and my spindle spinning. I'm pleased to say that my tencel/merino blend yarn turned out every bit as lovely as I hoped.
Here it is looking rather unassuming on top of my laundry hamper.


It's about a sport weight, two ply, spun on my 0.9 ounce Golding Tsunami
It's fairly balanced, with only a single twist in it after removing it from my niddy noddy.
But check out how much better she looks basking in a little ray of sunshine.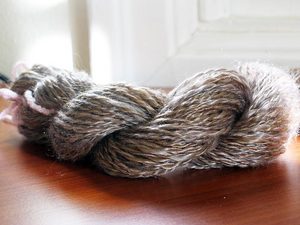 I actually had the skein on my desk and I had already downloaded a bunch of pictures I had taken earlier. I saw the way the sun glinted off the yarn and just had to take this second picture.
And because she makes my heart melt, here's a little picture of Panda napping near me while I work.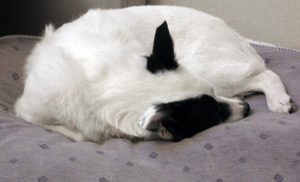 It doesn't get much cuter than that.