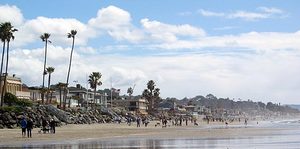 We took Miss Panda to Ocean Beach where they have a lovely stretch just for dogs.
It's about an hour and a half drive for us, so I did a bit of knitting on the way.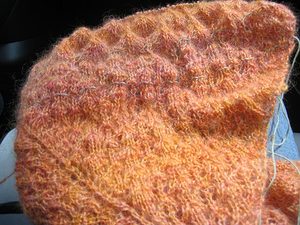 That's the unnamed shawl I've been knitting with my handspun. You can really see how, from skein to skein, the tonality of the yarn changes, but I like it. It might be because, having spun the yarn, designed the piece and knit it, I can't bear to NOT like it, yet I truly think that once it's blocked it will look good.
But you don't want to hear about the shawl, do you? You want to see some fun Panda pics, which I'm here to offer, after the bump.
Every trip to the beach must start with a healthy game of fetch. It's a good chance for a certain fur ball to rinse off any drool she may be wearing from the long ride (truth be told, she's still prone to car sickness), and it gets out lots of pent up energy, so that we can enjoy some quiet time, strolling the shore and meeting other little pups.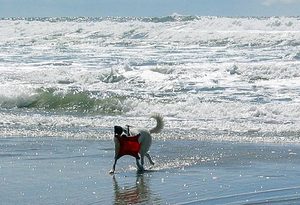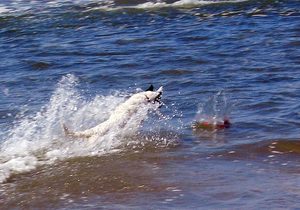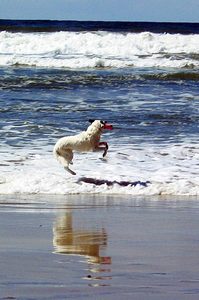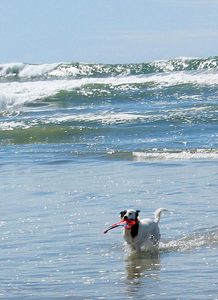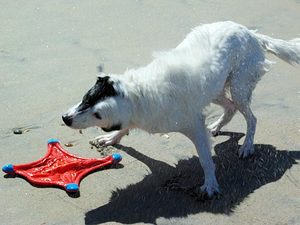 The best feeling of all is hearing other people cheer when she makes a great catch. This beach makes that much easier for her, too, the shore is shallow for quite a distance so she can frolic in the water but she doesn't have to fight to swim to her destination. She can bound there, instead.
The tide was low which meant we could explore areas of the beach we hadn't seen before.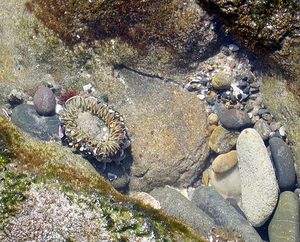 Doggy beaches don't seem to make for very good tide pools (hmmm, wonder why) but I did find this little anemone, bathing amongst the rocks.
Leo and Panda found some cool little caves.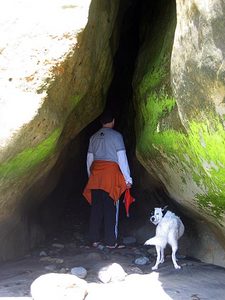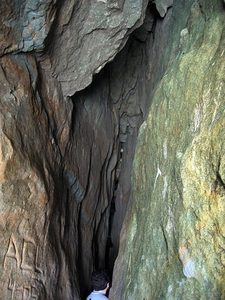 And Panda put on her geologist hat and discussed the various strata seen running up the edges of the cliffs. It was quite enlightening.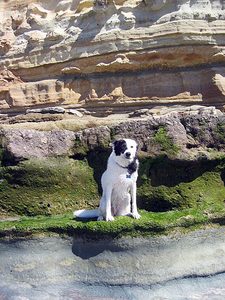 I thought this rock looked like a hippo. This is proof positive that Panda is more of an intellectual than I am.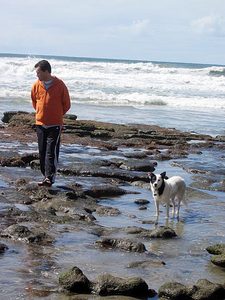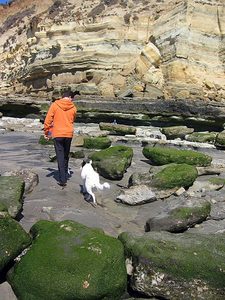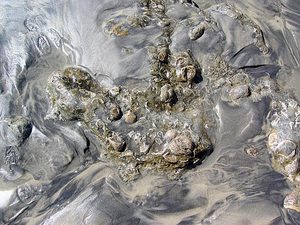 Despite there being a pretty good number of people walking around the beach, it still felt like a quiet Sunday. I suspect that if Leo and I ever move away from LA, we'll always look back on days like this, with fond nostalgia. It's these sorts of days that melt away the stress of the work week. Panda seems to like it too.