Stitches was great and I'll have more to tell you about soon, but as much fun as I had at Stitches, there were two sweet faces that were always on my mind. Being back home with Leo and Miss Panda Bear, is wonderful.
I flew in late on Sunday and first thing Monday, we packed up the fur ball and headed to the beach. Now, Dawn insists that she hasn't had enough Panda recently and I'm taking her at her word, so without further ado, here's a serious Panda fix, sans any normal blog content.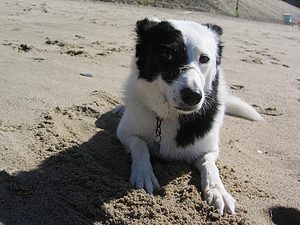 Lots more Panda, after the bump.
There's not much to say that I haven't said before about our trips to the beach, so I'll just let the pictures stand on their own.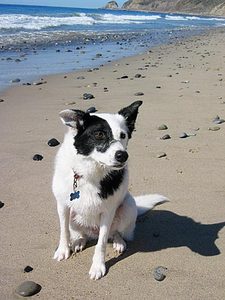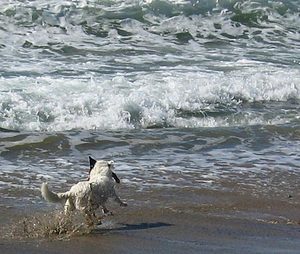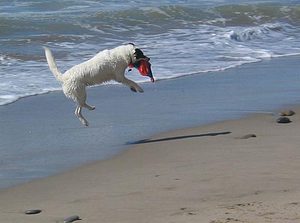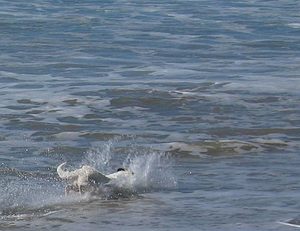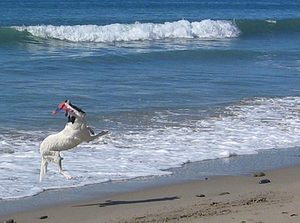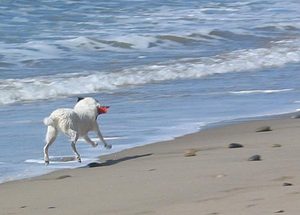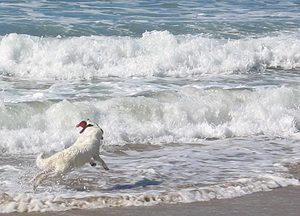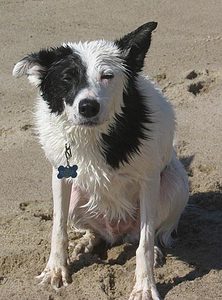 Yes, I'm pretty sure she's laughing at me here. I think it's something about "crazy women who post pictures of their dogs online." Luckily, I don't speak dog, so it doesn't bother me.