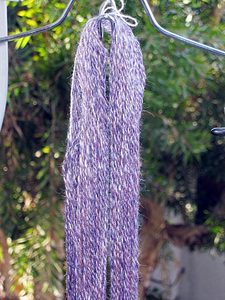 I spun a bit more of my new purple roving and plied it. I thought you might like a pre-wash shot of it in all its glory. The shades came together in a striking tweed-like way. It's even better than I could have hoped.
A bit more after the bump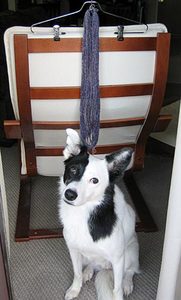 I tried hanging the roving in a couple of spots and Panda stopped in to help. Can you see that my roving is hanging without twisting on itself? I'm pretty proud of that. I'm spinning fairly evenly these days and I think this is one of the few lengths of spinning I've done where I haven't ended up breaking one of the singles while plying, so no knots. Ohh la la.
Oh, and what do you think Panda is thinking in this picture?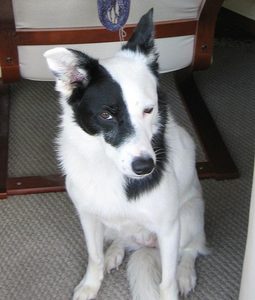 For some reason the words "plot," "demise," and "while you are sleeping," all spring to mind.