Well, I took the comments to heart and I decided two things,



You need a view of the back of the Dragon Hoodie Thanks Julia


The sweater needs spots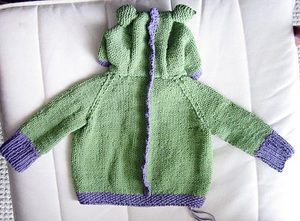 Here's the back. The spine is crocheted, though a person who can't crochet could certainly do some garter stitch points instead. It's very soft so it just flops to one side when baby lies on it.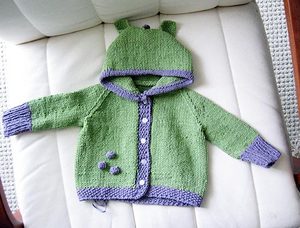 And here's what I think I want to do for spots. Instead of patches, like the original has, I'm doing bobbles. I used Nicky Epstein's Knitted Embellishments as a reference for the technique. I think it'll be cute and much faster than trying to get full sized spots knit before this afternoon when the recipient's mom arrives.
I'll, of course, have a final picture for you when it's done.