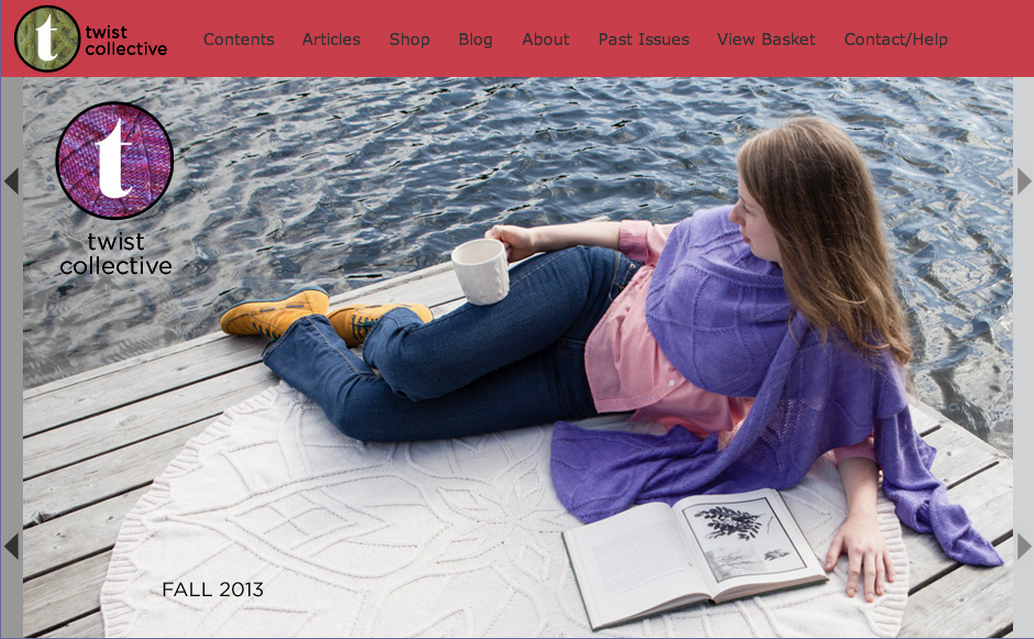 Twist has been around for 5 years with 17 editions and I've just published my 19th pattern with them (20th, if you count the fact that Doppler is offered in both a men's and women's version).
In some ways, I feel like I've been working for Twist for a much longer time, yet in other ways, it feels like it's all just flown by. But if there's one thing I'm positive about, it's that I am a better designer today, for my experience working for and with Twist Collective.
I think fall editions are always really exciting. While knitting is great year round, depending on where you live, summer can feel too hot for even the lightest piece and winter can be so bitterly cold that everything is hidden under layers of protective outwear. But autumn is the goldilocks zone for knits. I hope you'll agree that this edition has a great mix of projects, regardless of your skill, climate, or style.
My piece, this season, is Foxcroft, a shawl collar pullover with argyle style cables running up the front and back.
Don't you love the model? She's the photographer's mother and I think she's radiant.
There's tons more in the edition, so I hope you'll take a look. Oh and keep an eye on the blog, twitter, facebook, and ravelry group, because we still have more anniversary prizes to give away.