Ahh, is there anything more bad-ass than a 30-something suburbanite using antiquated slang in a punny fashion? I say not.
In keeping with my focus on deadline work and therefore, decided lack of crafty goodness, I bring Portland in spring. It's a beautiful thing that even my spangly new birthday camera cannot do justice to. It doesn't stop me from trying, though.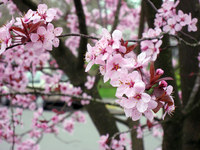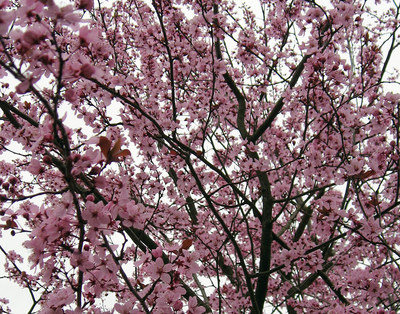 Lovely trees in bloom, in shades of white and pink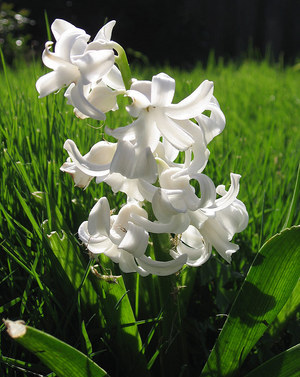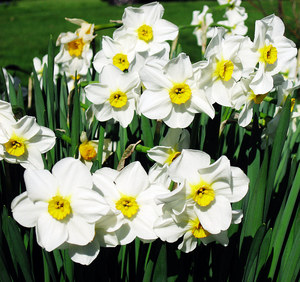 Daffodils and little fragrant white flowers that have appeared in our yard. The daffodils are everywhere in our yard, but these little white flowers stand alone in our vast backyard with no kindred neighbors. We have no idea from where it came.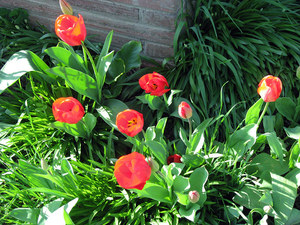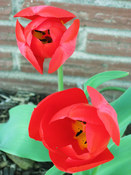 Gorgeous red tulips grow like weeds in front of our house. Where are my wooden clogs when I need them? We can't wait to see what other flowers pop up in our yard.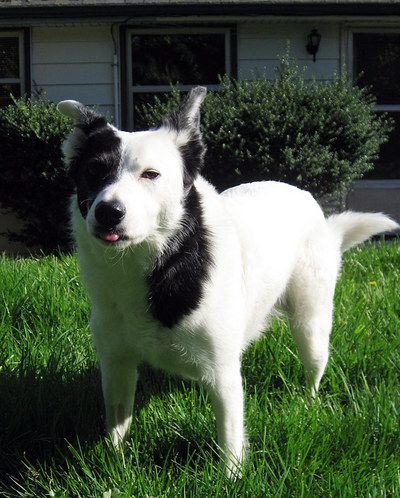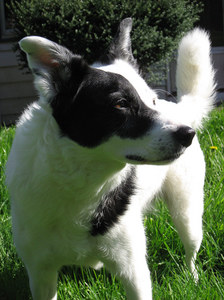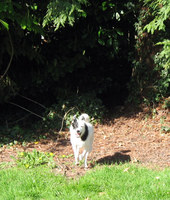 Of course, I can't post about the joys of spring without a picture, or three, of Panda romping in the yard. Can you believe we (meaning, Leo) cut the lawn just over a week ago? Granted, it was cut long, but still, that's some good growth in a week.