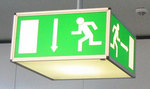 Hi, yah, it's been a hot day, I know, and the airport appears to be ill equipped to handle the actual volume of people. Trust me, I was pretty shocked when I saw how long the security line was to enter the Luftansa terminal. In fact, I would suspect that most of the mob of people in line were feeling a little bit punchy. I, for one, have only had a couple hours of sleep in the past 36 hours and have spent most of that time in weather that would make your average steam room seem like Siberia.
I admit it, I do, indeed have business class tickets, which, obviously, makes me a bad person, this goes without saying. And, indeed, I AM American which means I have no apparent social graces and I'm selfish. It's all so very obvious.
You see, this is where my logic failed me (it's because all we Americans watch only American Idol and eat McDonalds) what bothered me was that I was standing in the First Class/Business Class line for security and I'd been waiting there, with the folks I was traveling with, for quite a while. My bags were heavy and when you and your wife decided to skip the process of waiting in line and begin to wheedle your way in between the party with whom I was traveling, and me, I didn't think it was terribly inappropriate to, noticing your economy tickets, point out the line to which you may wish to proceed to.
Your reply, something along the lines of "What, do YOU have first class tickets?" was certainly a valid question, I'm just not so sure that it supported your argument to then berate me for having the correct tickets for the line. When you then asked why I mentioned which line you should be in, and I pointed out that you had just tried to cut in front of me, saying "The plane won't leave any faster because someone cut in front of you." Didn't strike me as a compelling argument. The fact that you were now yelling at me, though, did garner us plenty of the spotlight.
I noted your change of tact though, asking me how I "KNEW" that I had been cut in front of, was certainly a novel approach, but when I then pointed out that you cut between me and the other people with whom I was traveling, it may have been a good time for you to simply let the subject drop. It sort of surprised me that, instead, you used this as an opportunity to verbalize for several minutes, in monolog format, what you felt Americans would be inclined to do about the situation. You see, I had no idea that Americans, once in their own country, were prone to engaging in citizens' arrests for such infractions. I also didn't realize that quietly pointing out that you had cut in front of me was a far greater social infraction than the cutting itself. It's good that I have you, the Frankfurt Goodwill Ambassador, to enlighten me.
It was particularly charming to have you go on at length despite the fact that I had turned my back to you and proceeded on with my life, without ever needing to raise my voice.
It's was so useful to know that by following rules, keeping myself composed and generally respecting other people's personal rights as I would my own, that I had shown myself for the ugly American that I am. I'm sure that the many other patrons in front of whom you cut, were pleased that you had put me in my place.
Thank you guy in the Frankfurt airport who tried to cut in front of me and then yelled at me, you are a true humanitarian.