Fortuna
Fortuna is worked from the top down, with increases on every fourth row to form a half-circle shape. Every row is different, so using a magnetic chart board or crossing off rows as they are worked will make it easier to keep track of your location in the pattern. Place a lifeline every few inches for a little extra insurance against dropped stitches.
This shawl used nearly all of the two hanks indicated in the supplies list, with no additional yardage for swatching. Because gauge can vary by individual, it may be advisable to purchase an extra hank of yarn to ensure there is enough to complete the shawl. Silk yarn has no elasticity so you can expect the shawl to grow a little after blocking. The sample gained approximately 5" / 13 cm after blocking and drying completely.
Discounts
All shawl patterns originally offered through Twist Collective are available as part of the Twist Shawls eBook.
1 pattern: $7
Any 4 patterns: $16 — just $4 per pattern. Discount is automatic.
All 16 patterns: $48 — just $3 per pattern when bought as an ebook.
This deal is not retroactive to purchases made through Twist Collective or Ravelry before the pattern rights reverted back to me in January 2019.
Sizes
Pattern contains 1 size
Wingspan: Approx 53" / 134.5 cm
Length at center back: Approx 25" / 63.5 cm
Supplies
2 hanks Halcyon Yarn 2/5 Gemstone Silk (260 yd / 238 m per 3 ½ oz / 100 g skein; 100% Silk) in #10
Size 6 US / 4 mm circular needle, 24" / 60 cm long or longer 
Size US 7 / 4.5 mm circular needle, 32" / 80 cm long or longer


Gauge
20 sts and 26 rows = 4" / 10 cm in Stockinette stitch, after blocking 
Correct gauge is not critical for this project, but your final measurements and yardage requirements may vary if your gauge is different.
Pattern Update:
Current version: mmd121718
This pattern was originally published by Twist Collective. The last Twist Collective version was 080215.
This pattern has gone through superficial changes to update the appearance, and the file has been reviewed by a tech editor to ensure no necessary information was omitted. If you find an issue, please feel free to contact me.
If you purchased the pattern through Twist Collective, I may not be able to verify your order and you may not receive errata or other updates. Patterns bought through Ravelry or transferred to your Ravelry library, should be configured to receive updates, though there may be some technical issues while the process is refined. I will do my best to assist you if any issues arise.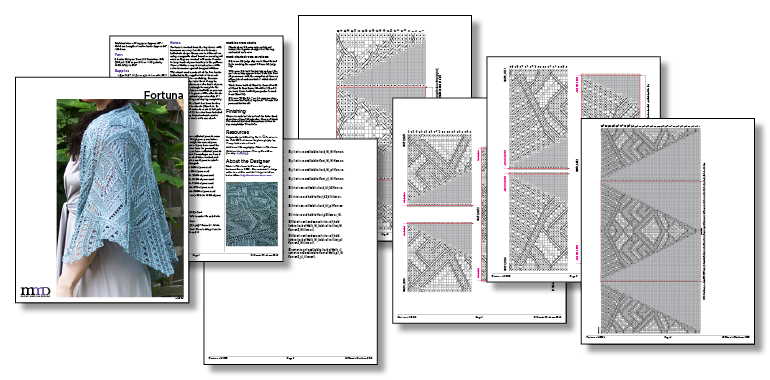 You are welcome to use these patterns for your own personal, non-commercial or charitable use. If you wish to sell items made from these patterns or teach classes using my patterns, please contact me. Please do not distribute this pattern in print or electronically or post this pattern to your own site or publication.