There's clearly something in the air. Dyers are making beautiful gradient kits and knitters and crocheters are scooping them up. Why? Because they are beautiful, of course. The good folks at Pigeonroof Studios gave me some of their Mini-Skein Sets, a few months back and I've been swatching and ripping and mulling things over, trying to find the right project for them. I ended up settling on a crochet fan motif. The scalloped stitch pattern helps the gradient pattern to blend between colors, making the ombre affect even more pronounce, though I really feel it could be just as fun to mix up the order of the skeins, alternating darks and lights, for a different effect.
I started with a cowl, which uses only one, 240-yard/6-color Mini-Skein Set. It can be easily finished in a weekend, making it a great option for the gift-giving season. The stitch pattern is a simple 4-row repeat, and the buttons fasten into the existing openings created by the pattern.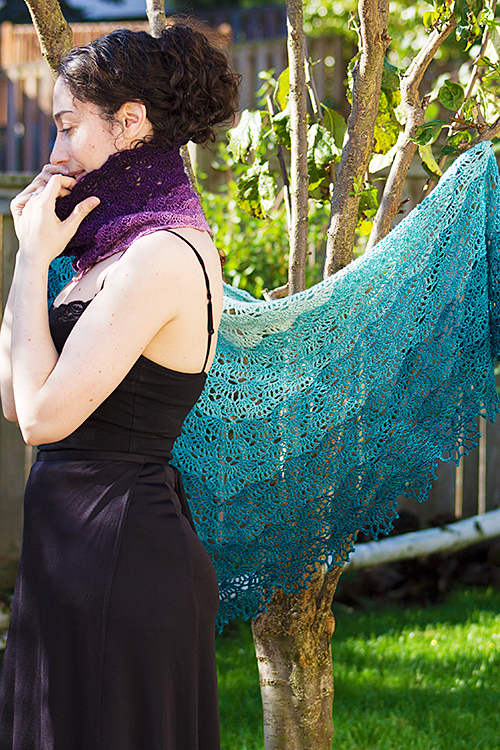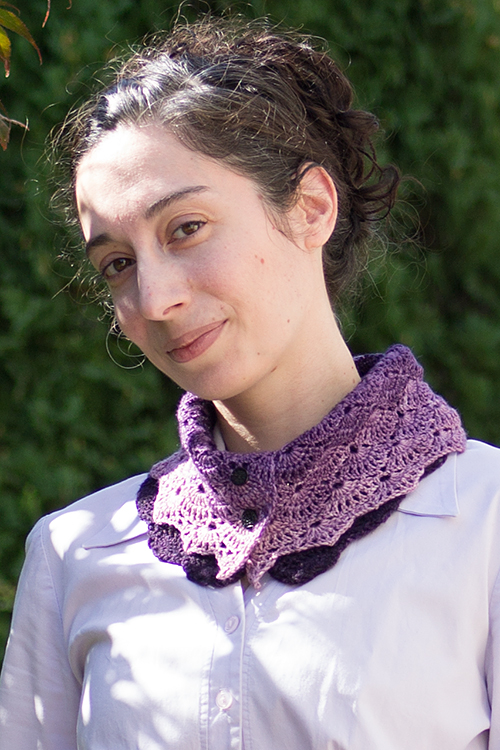 But if you can get your hands on 4 or more Mini-Skein Sets (or a little under 1000 yards of the yarn of your choosing) you will have more than enough for a dramatic shawl.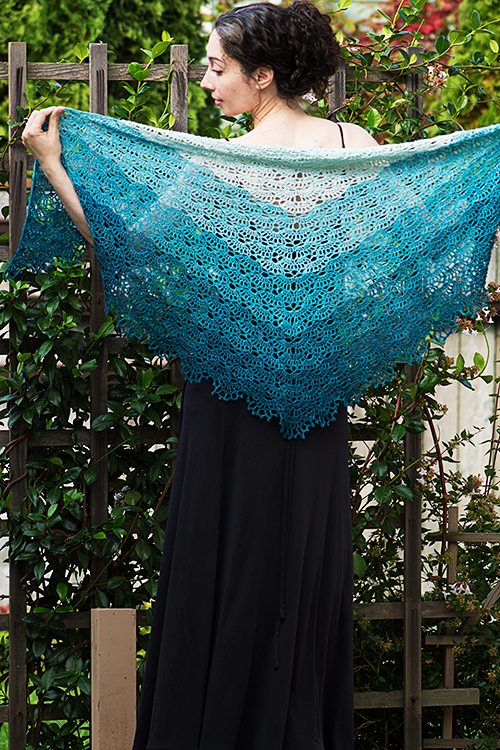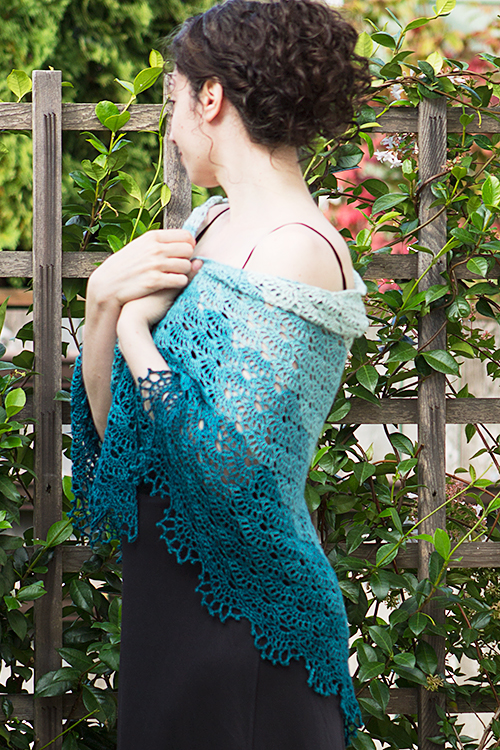 The stitch pattern is only slightly more complicated, to form the triangular shape and it's edged with a surprisingly simple little border. While the pattern is written for 4 Mini-Skein Sets, you can really adapt it for whatever yardage you have, just work until you cannot work another full row in the current color, and switch to the next.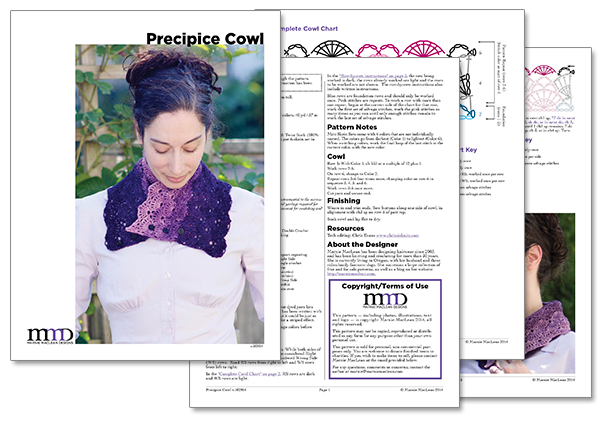 As with my other crochet patterns, all the stitch patterns are fully charted and include row-by-row instructions as well. US Crochet terms are used throughout, but the symbols should be standard for anyone who routinely works from crochet chart. For more on UK and US crochet terms, you can visit this page.

If you are interested in purchasing the cowl, the shawl or both, they are available individually and as a set. I'm also offering all three of my crochet shawl patterns and the cowl as a set. If you've already purchased either of my crochet shawl patterns, you can simply purchase the other items, individually, and the discount will be given, automatically.
Find out more about the pieces and purchase them individually or as a set using the following links;