Yesterday, I released a new crochet pattern, Phosphene. This crochet shawl is worked as individual motifs that are joined as you go. Since it's worked in lace weight yarn, it's a great project for these hot summer months.
And since it's made of a series of motifs, you can adapt it to almost any size or shape from a cowl to a blanket, depending on how you assemble the pieces and the yarn and hook you choose.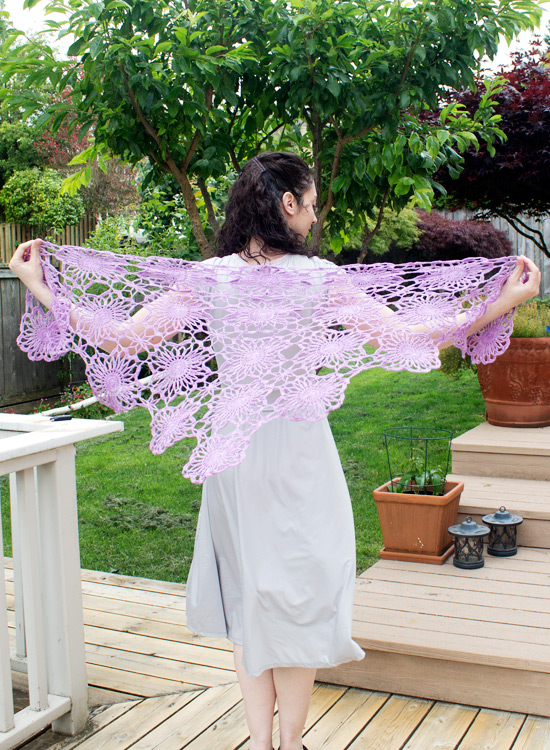 Like my other crochet shawl design, Aasha, I've included both charts and written out instructions. You'll find the entire motif charted on one page and round-by-round written and charted instructions, on another.
I hope this will make the patterns easier to follow and suitable even for crocheters who aren't comfortable with American crochet terminology. Though, if you are interested in converting the American terms to British or Scandinavian terminology, there's a helpful chart at the end of this page.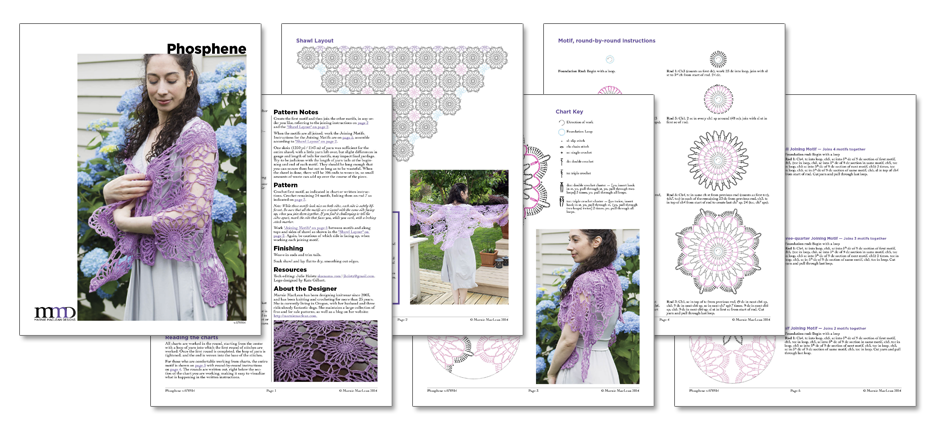 If you are interested in seeing more pictures and getting more details about this pattern, you can view it on Ravelry, and here on my site.