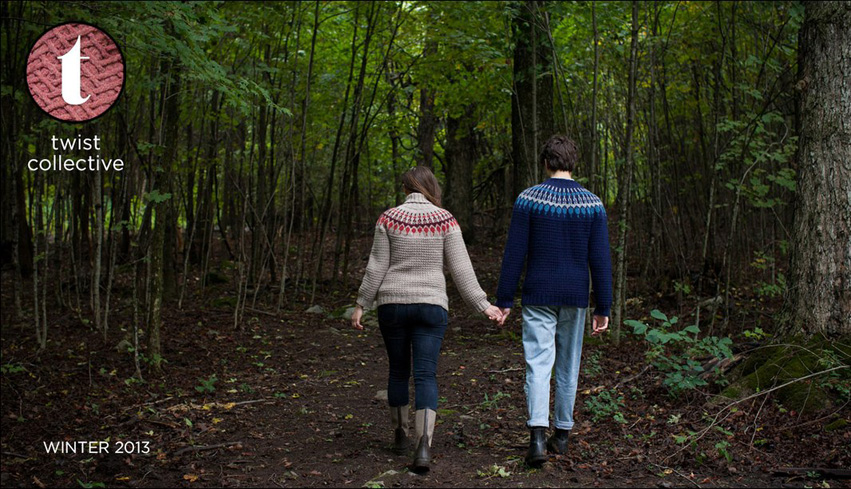 The new Twist Collective launched last night and there's a lot to love. Check it out here. Everything in the edition is probably brand new to you, but I've been looking at these designs for months, and I know it's a strong edition when I'm still really excited about so many of them. I hope you will all like them too. As always, you can expect some great articles as well. I think my personal favorite might be the one on darning, but it's a hard choice. They are each fantastic in their own way.
You'll find my pattern in the Petite Patrie story. Ptolemy is a half circle shawl, featuring true lace (lace worked on right and wrong side rows) and a beaded scalloped border. The pattern is based on Elizabeth Zimermann's Pi Shawl formula in which the number of stitches doubles at a distance twice as far as the last doubling of stitches. The beads, while entirely optional, add just enough weight to the hem to ensure the shawl hangs nicely.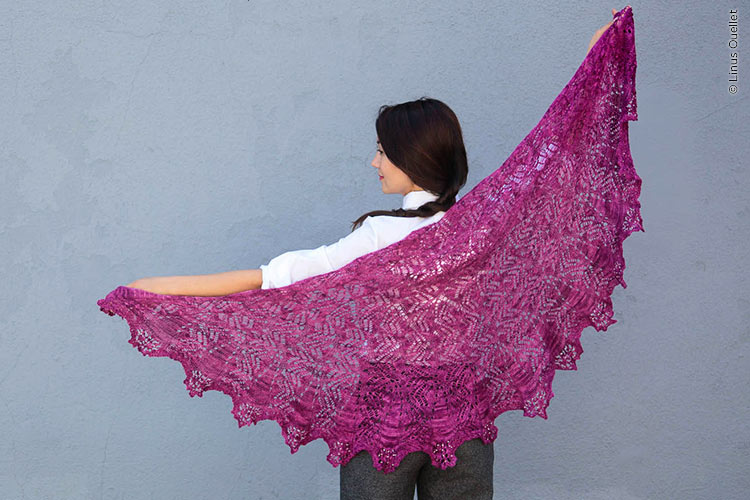 Photo © Linus Ouellet
I love that Twist styled it in a way that makes it look appropriate for daily wear. I use my shawls all the time and I want knitters to feel like they can work their knits into their daily life, too. Well, presuming your daily life doesn't involve a lot of live stock and/or heavy machinery. There are times when a shawl is a chic liability.
When I snapped my own shots, before sending it off to Twist, I went a little more dressy.
Since I started sewing again, I've made a fair number of dresses and their sole purpose for existing has been as styling tools for my knitting. My life is not terribly fancy, but this is how I imagined most people would want to use such a shawl.
I hope you'll take a few minutes to flip through the edition and see if there's anything you like. If nothing else, you have to take a look because there's a pattern named, Pixie Farts. If you like Ptolemy, you can check out the magazine page, the shop page and the ravelry page.
I'd love to hear your thoughts on the edition, so feel free to leave a comment below.