Do I?
Do you want to get Panda's attention? All you need to do is throw out some "Djouwannas." Examples of the proper use of "djouwanna" are as follows:
Djouwanna go for a ride in the car?
Djouwanna belly rub?
Djouwanna drink of water?
Djouwanna go to the beach? (That's a really popular one.)
But today it was;
Djouwanna treat?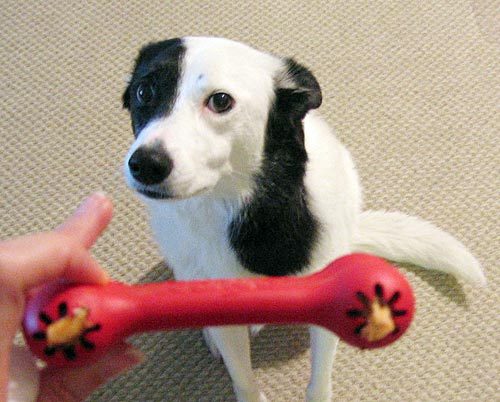 In this case, a Kong bone stuffed with chicken.
I am not the big softie that Leo is so I make her work for it. Panda, Beg Up!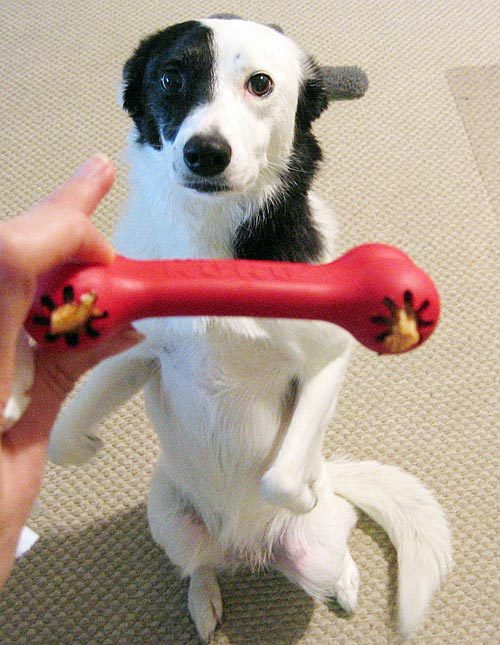 Good girl.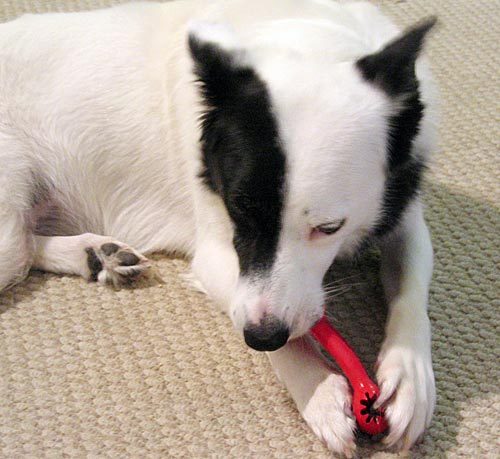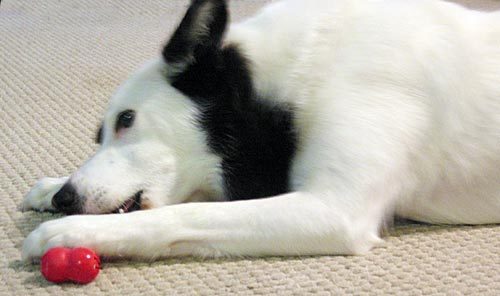 Life isn't so bad here at Chez Panda.