Marnie MacLean Designs: Patterns:
How Does Your Garden Grow
How Does Your Garden Grow
Return To Patterns
Back
Copyright Roxie Day 2006
Published by Marnie MacLean
Designed by my mom, Roxie Day, this piece is as much necklace as scarf. Make it as lush or sparse as you like, change the colors or add a carry along fiber to add a little sparkle or texture.
The pattern is available in PDF format. You'll need a free copy of Acrobat Reader to open in.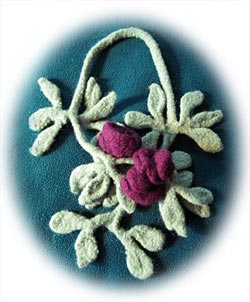 To download the pattern, click here.